Your dining room represents the coming together of family and friends. It provides a space to converse and enjoy a meal with your loved ones. Make your dining room a space that you love and one that you will be proud to invite people to!
Nowadays, dining rooms have multiple purposes other than to simply eating at the table. You may use your dining room as an office area or a place to study and complete work. It can be a space to hold your favourite collections of fine china or delicate glass jars. It's also common for dining rooms to be part of an open living space, mixed with the lounge room or kitchen, or even both.
When decorating your dining room, keep the following tips from 1825 Interiors in mind to help in your decision-making process and guide you creatively when it comes to choosing your ideal dining room's style.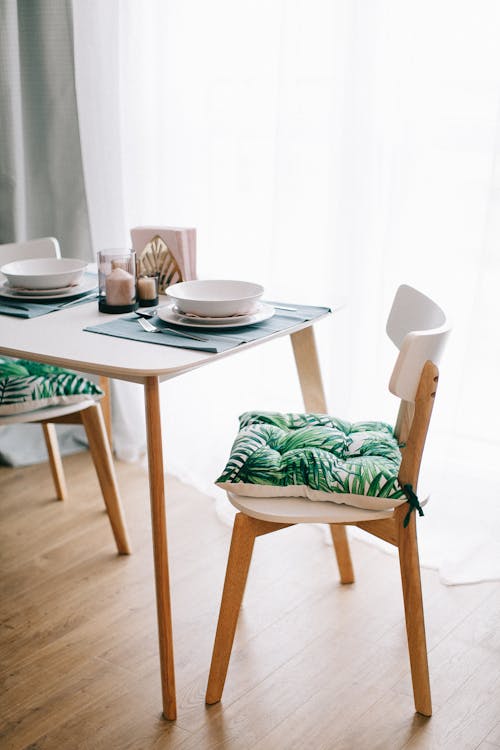 Start by Choosing a Table
The key to a complete dining room is the table. Without the dining table, it just becomes another room of the house, but we know that the dining room is more than just another room; It is a social area that will inspire you and take your household to the next level of style.
The design of the rest of your dining room will be impacted by your choice of dining table so consider the colour, shape and material. Once you've chosen your dream dining table, you can continue your journey and begin buying chairs and table linen.
    

Enlighten Yourself with Lighting
After considering the practicality of your dining room space, the choice of lighting will be one of ease. If you know that your dining room will have many uses, then consider lighting that will efficiently brighten up the space.
If there is natural light in the room, you may have more design freedom as the lighting will only be used at night and has minimal purpose unless the space is being used at night.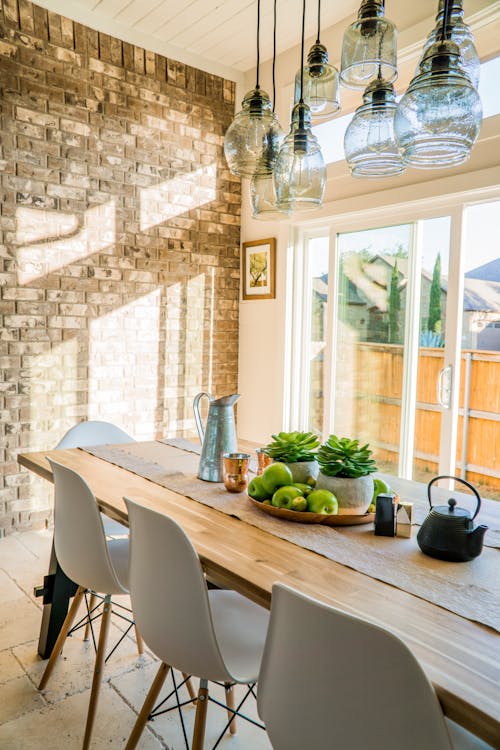 Table Linens Can Be Fun
Don't ignore the importance of table linen when designing your dining room. With table linen you have creative opportunity to take control of colour and texture and this will consequently affect the entire room.
Consider the shape of the table when buying a tablecloth. A round table needs a round or square tablecloth, square table with a square tablecloth, an oval table is complimented by an oval or rectangular tablecloth and of course a rectangular table with a rectangular tablecloth. Mismatching shapes can cause clutter, so stay aware of how your choices change the room.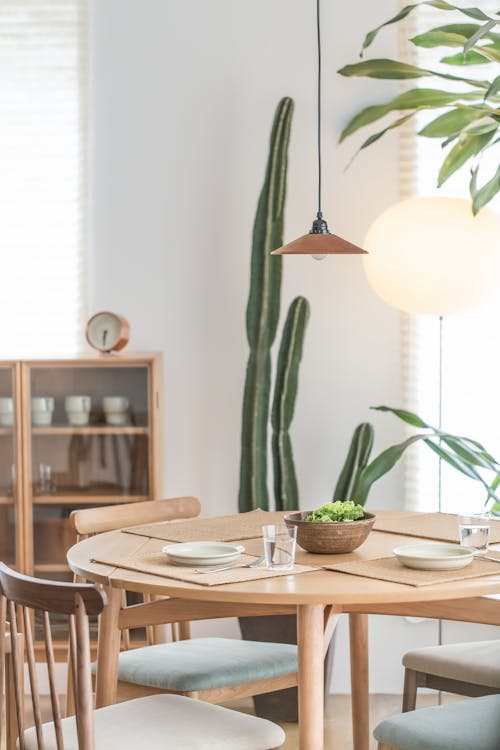 Let Your Dining Room Represent You
The dining room is a social area, create character in the room and make it welcoming. The mood should reflect your style and personality.
Usually the primary time spent in a dining room is at night and it is more likely to be used for formal events in comparison to other rooms. Compose a room of elegance and poise and you'll be ready to host a dinner party any night of the week!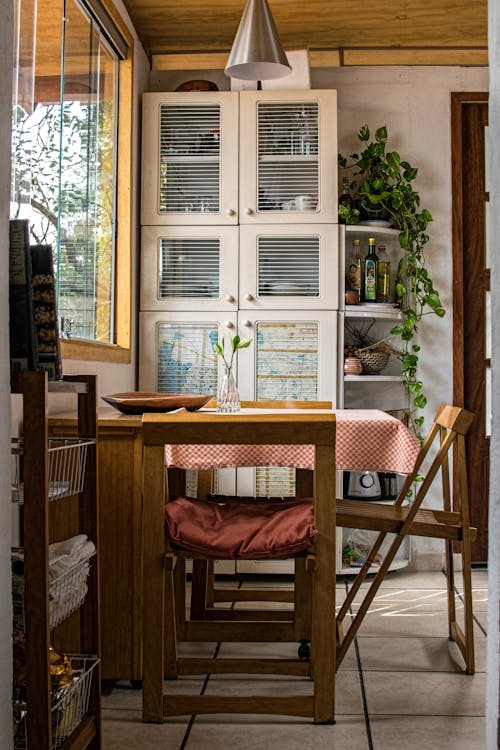 Take Advantage of Your Walls
Despite what you may believe, walls are filled with opportunity for building flair and originality. With a wall you can play with colour, fun storage space and artwork.
Unlike other rooms of the house the dining room is quite simple, so that's why using the walls to add to the theme of your house is so ideal.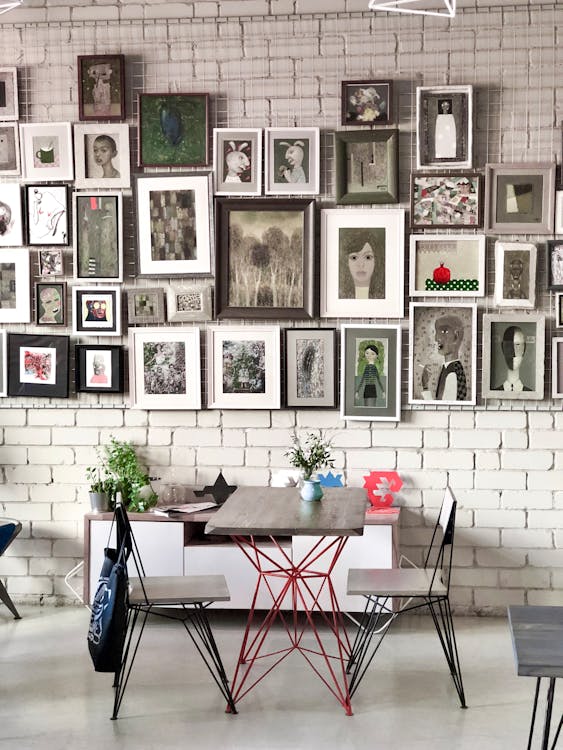 Accessories Are Necessary
A room with no accessories is a room your friends and you will not want to spend time in. Accessories will always enhance the overall style and add to the theme being carried throughout your house.
Use accessories to tie each part of the room from table linen to the lighting together and furthermore construct an elite dining room that you'll always find yourself in at the end of a long day.
Dining rooms should be inviting and designing them should be a fun process. Let your creative spirits free and furnish a room that your loved ones and you will be in awe of!